Wafer Basket "Olive"
Dishes on the basis of wafer semi-finished products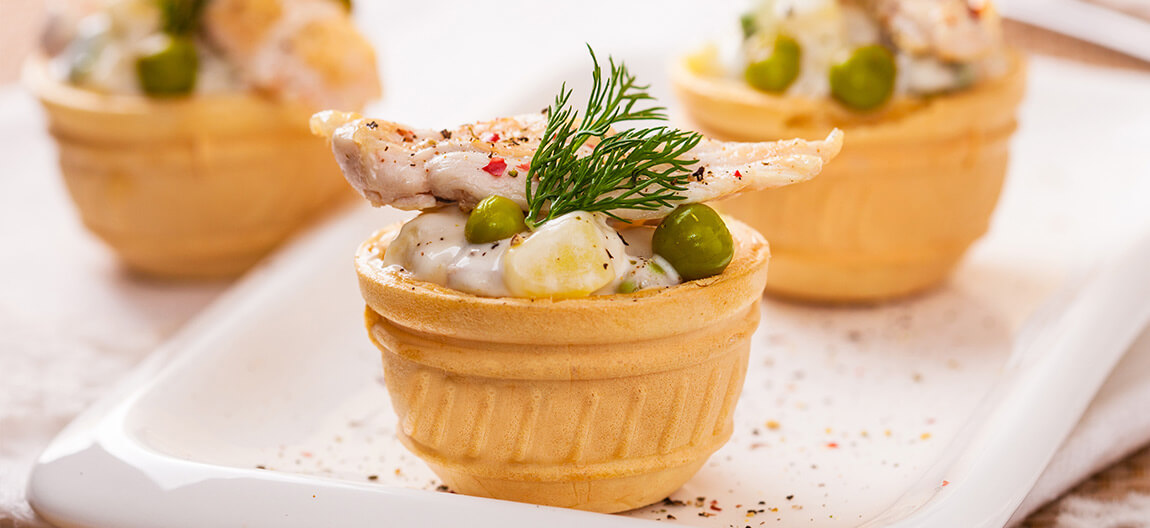 Ingredients:
Wafer basket – 1 pack
Potato – 200 g
Carriage – 100 g
Cucumbers – 100 g
Green peas – 1 can
Eggs – 4 pcs
Chicken filet – 400 g
Sour cream – 100 g
Mayonnaise – 200 g
Preparation:
Prepare salad "Olive". First, boil the potatoes, carrots, eggs and chicken. Cut everything into small cubes. Add green peas and thinly sliced cucumber. Then mix everything and add sour cream and mayonnaise.
Fill the basket with salad «Olivier», decorate with pieces of chicken fillet. The baskets can be sprinkled with your favorite spices!
Bon appetit!