Wafer basket with a forshmak
Dishes on the basis of wafer semi-finished products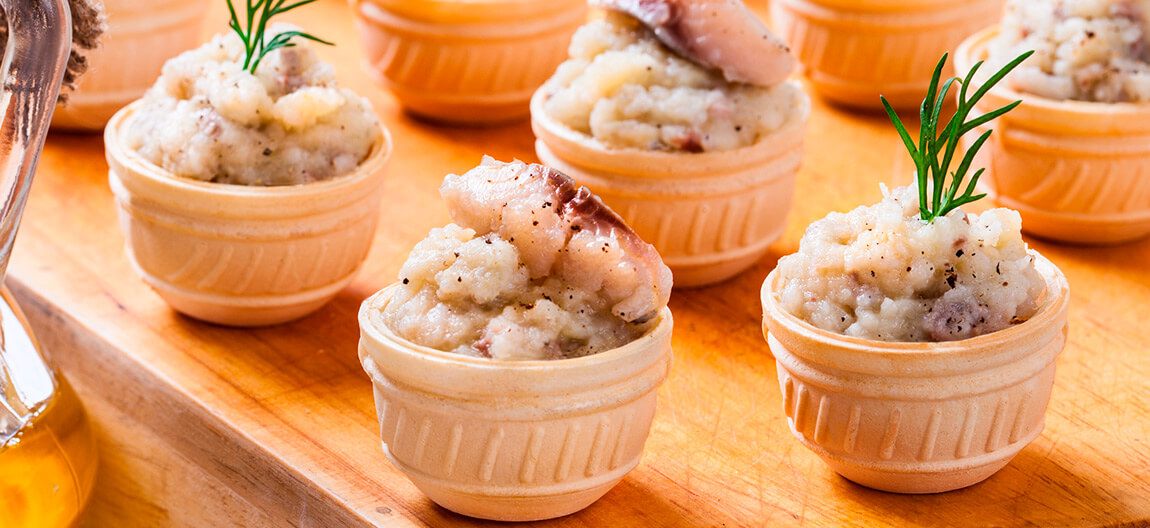 Ingredients:
Wafer basket – 1 pack
Herring fillet – 250 g
Onion – 1 pcs
Butter – 20 g
Eggs – 2 pcs 
Apple – ½ pcs
Preparation:
Peel onion and apple, cut into small pieces. Blend herring fillet, onion, apple. Add egg-whites and blend it again.

Prepare a flavor. Mix yolk, vinegar and mustard. Add flavor into a forshmak and blend it.

Put the forshmak into wafer baskets and decorate with a parsley. Bon appetite!